The Ultimate Choice: Ford Bronco Sport Triumphs Over Jeep Wrangler as Daily Driver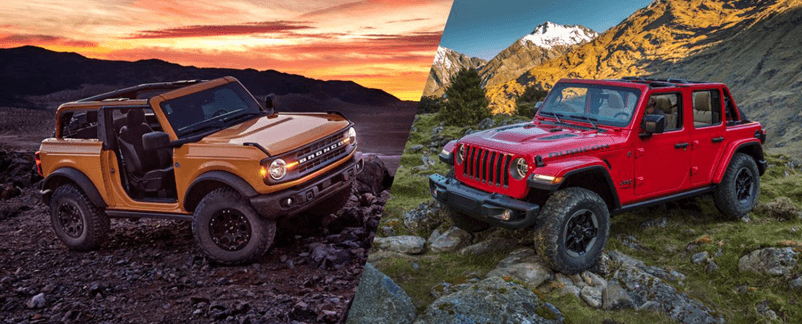 When it comes to choosing a vehicle that strikes the perfect balance between off-road prowess and daily driving practicality, the competition narrows down to two iconic contenders: the Jeep Wrangler and the Ford Bronco Sport. Both vehicles are revered for their off-road capabilities, allowing adventurers to conquer rugged terrains with ease. However, the dilemma arises when considering their viability as everyday companions. In this comparison, we delve into the practical aspects of the Jeep Wrangler and the Ford Bronco Sport, focusing on factors such as fuel efficiency, comfort, cargo space, and urban handling.
Price and Value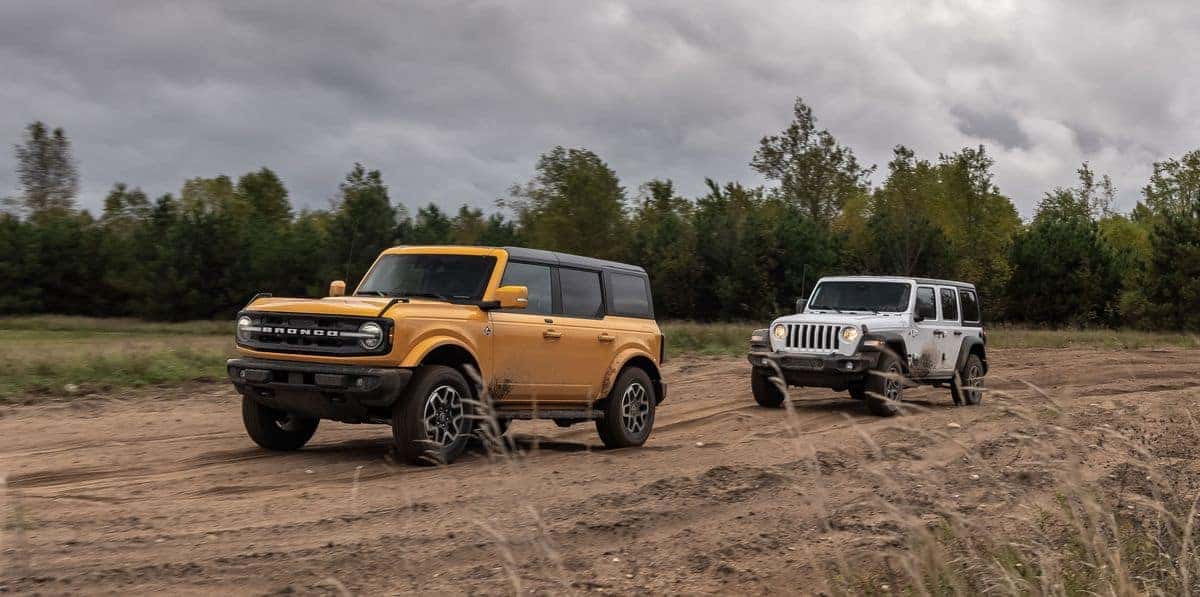 2023 Ford Bronco Sport (Base trim) | Starting MSRP of $29,215
2023 Jeep Wrangler (Sport/Base trim) | Starting MSRP of $31,195
When evaluating a daily driver, the price and overall value play a pivotal role. The 2023 Ford Bronco Sport offers an enticing proposition with its competitive pricing, especially considering the remarkable array of features and capabilities it brings to the table. Even if you are looking to get something higher than the base trim Bronco Sport continues to deliver outstanding value, allowing you to access advanced technology, enhanced comfort, and elevated performance without breaking the bank. Here are the 2023 Ford Bronco Sport trim levels:
In contrast, the 2023 Jeep Wrangler, while iconic and capable, may come with a higher price tag for its base models. Here are the 2023 Jeep Wrangler trim levels and their cost:
2023 Jeep Wrangler Willy Sport | MSRP of $34,685
2023 Jeep Wrangler Sport S | MSRP of $35,190
2023 Jeep Wrangler Freedom | MSRP of $37,690
2023 Jeep Wrangler Willy S | MSRP of $38,685
2023 Jeep Wrangler Rubicon | MSRP of $43,295
2023 Jeep Wrangler Willy Sport | MSRP of $34,685
While the 2023 Jeep Wrangler certainly offers more trim levels to choose from, you will have to pay a higher price tag for any one you select. The Bronco Sport's commitment to affordability without compromising quality or features sets it apart as a true value-driven choice.
Cargo Space: Where Versatility Reigns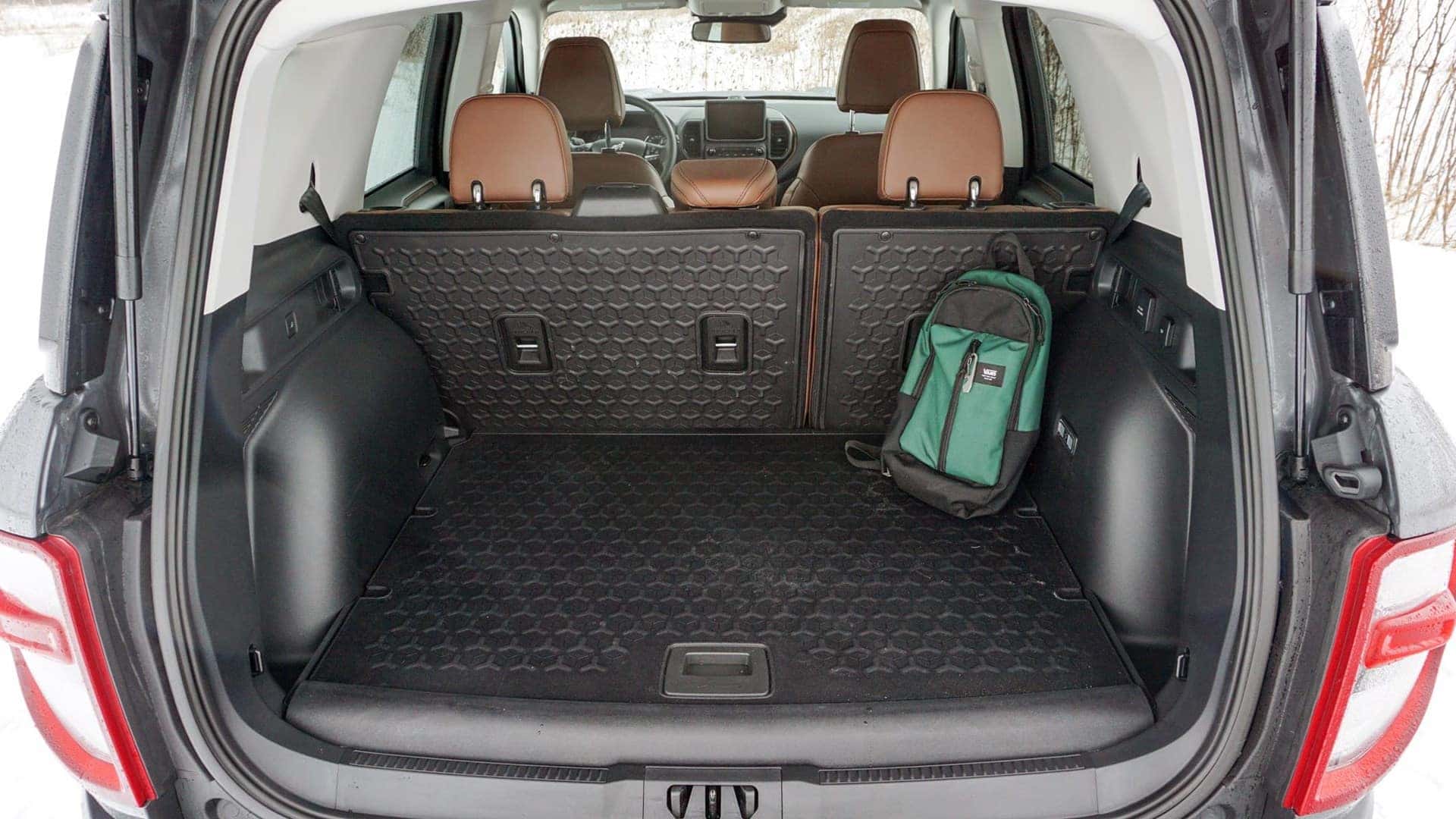 Life's demands are diverse, and your vehicle should rise to the occasion. Here's where the Ford Bronco Sport truly shines. Its ingeniously boxy design maximizes cargo space, ensuring you're well-prepared for any adventure or daily errand. With the back seats folded, the 2023 Ford Bronco Sport boasts an impressive 65.2 Cubic feet of cargo space, while the 2023 Jeep Wrangler only comes with 31.7 cubic feet of storage with the seats folded. Folding down the rear seats opens up a world of possibilities for hauling groceries, sports equipment, or whatever life throws your way. Unlike the Jeep Wrangler's confining cargo capacity, the Bronco Sport's adaptability stands as a testament to its dedication to versatility.
Fuel Efficiency for City Driving
Fuel economy Jeep Wrangler: 19 MPG city, 24 MPG highway, and 21 MPG combined
Fuel Economy for Ford Bronco Sport: 25 MPG city. 28 MPG highway, and 26 MPG combined
In an era of environmental consciousness, fuel efficiency takes center stage. The Ford Bronco Sport surges ahead in this category, with a combined fuel economy of 26 MPG, compared to the 2023 JEEP Wrangler's combined fuel economy of 21 MPG. Additionally, combining the SUV prowess with a hybrid powertrain expected to launch in 2024, the Bronco Sport (Read more about the upcoming 2024 Ford Bronco Sport in this blog) embraces a greener approach to urban commuting without compromising its off-road grit. This not only translates to reduced carbon emissions but also keeps more money in your pocket due to fewer trips to the pump.
Elevating the Everyday Experience
When your daily routine involves long hours behind the wheel, comfort becomes paramount. While the Jeep Wrangler has made strides in interior refinement, the Ford Bronco Sport effortlessly outshines it. Step into the Bronco Sport's cabin, and you're greeted with thoughtfully designed seats that provide unmatched support. The cabin, equipped with modern conveniences, elevates your driving experience to unparalleled heights. The result? A daily journey that's not just routine but exceptionally enjoyable.
Conquering the Concrete Jungle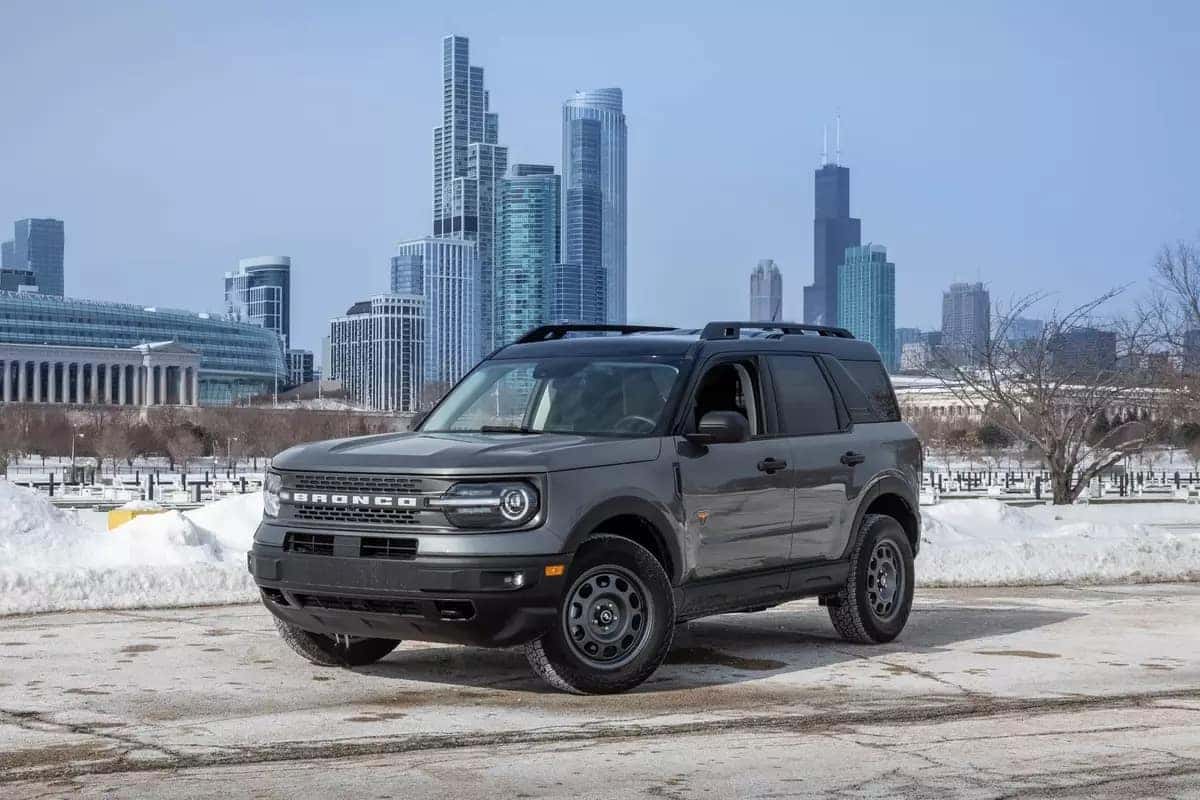 Navigating bustling city streets of Great Neck requires finesse and agility. While the Jeep Wrangler's off-road dominance is unquestionable, it can feel like a fish out of water in urban environments. The Ford Bronco Sport, on the other hand, is a true urban chameleon. Its compact size and city-friendly dimensions with a width of 71 inches, compared to the Jeep Wrangler's wider 75-inch body, make parking and maneuvering through tight spaces a breeze. This size advantage not only enhances its urban adaptability but also translates into greater fuel efficiency, allowing you to seamlessly navigate both cityscapes and backcountry trails. The Bronco Sport doesn't just conquer off-road trails; it masters the concrete jungle with unparalleled ease.
Safety Matters
Navigating the urban jungle demands not only agility but also unwavering safety, making the Ford Bronco Sport a clear frontrunner. Garnering outstanding accolades from both NHSTA and IIHS, the 2023 Ford Bronco Sport stands as a paragon of reliability and security for your family's daily journeys. Its safety prowess is exemplified by a suite of cutting-edge features under the Ford Co-Pilot360 umbrella, which encompasses a range of standard and optional safety systems. These include:
Forward Emergency Braking with pedestrian detection
Blind Spot Information System (BLIS) with Cross-Traffic Alert
Lane-Keeping Assist to Pre-Collision with Automatic Emergency Braking,
Auto-Beam Headlamps
Rear View Camera
A total of 7 standard airbags
The Bronco Sport asserts its unwavering commitment to ensuring your peace of mind on city streets. In contrast to these features, the Jeep Wrangler's safety offerings are similar but vary in a few ways. They include:
Adaptive cruise control,
Automatic high beams,
Forward collision warning,
Blind Spot Information System (BLIS) with rear cross-path detection,
Rear View Camera,
A total of 4 standard airbags, simply can't match the Bronco Sport's extensive safety prowess.
Navigating the bustling cityscape with the Ford Bronco Sport means not only experiencing exceptional agility but also unwavering safety, reinforcing its status as a true frontrunner. Recognized and endorsed by both NHSTA and IIHS, the 2023 Ford Bronco Sport proudly represents a pinnacle of reliability and security for your family's daily journeys.
Unveiling the Champion
When it comes to selecting a daily driver that harmonizes off-road might with day-to-day practicality, the Ford Bronco Sport emerges as the undisputed champion. Its hybrid efficiency, unmatched comfort, adaptable cargo space, and urban prowess redefine what it means to be an all-in-one vehicle. The Bronco Sport's design reflects a paradigm shift in the automotive world, catering to the modern individual who seeks both adventure and convenience in a single package.
So, while the Jeep Wrangler undeniably carries an illustrious legacy, the Ford Bronco Sport transforms the "Daily Driver Dilemma" into an exciting decision. It embodies the aspirations of a new era, where a vehicle isn't just a means of transport but a partner in your daily adventures. So, if you're in pursuit of a vehicle that conquers trails and cityscapes of Great Neck New York with equal flair, the Ford Bronco Sport stands ready to rewrite your daily driving narrative.
####
Sources: